Building healthy lives and bright futures, one smile at a time!
Zachary Orthodontics specializes in orthodontics for children, teens, and adults. We can't wait to see you SMILE! :)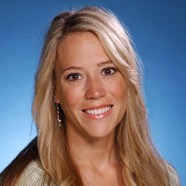 Dr. Elizabeth Hess, DDS, MS
Dr. Hess is a member of the Greater Baton Rouge Dental Association, American Dental Association, Louisiana Dental Association, and the American Association of Orthodontics. She also is a Diplomat of The American Board of Orthodontics giving her Board Certification by going a step beyond orthodontic residency to attain this highly sought-after certification.
Hours
Monday
7:30 AM - 3:00 PM
Tuesday-Thursday
8:00 AM- 5:00 PM
Friday
7:30-Noon

About Zachary Orthodontics
We specialize in creating beautiful smiles from the inside out.
We are conveniently located in Zachary, Louisiana which is 20 minutes outside of Metro Baton Rouge. Our staff is highly trained and ready to meet your needs. We welcome you and your family to an experience that will exceed your expectations.

Stop by for a visit or give us a call to set up an appointment.
Types of Braces
Traditional Metal Brackets
Traditional metal braces are the most common type of braces and the metal brackets today are much smaller and more comfortable than in the past.
Clear/Ceramic Brackets
Clear braces are made of a ceramic or porcelain material that is translucent making the braces appear less visible. More common with adults.
Invisalign®
Clear, comfortable removable aligners that are used to align your teeth. Although not for everyone, Dr. Hess will determine if Invisalign® is right for you.
Types of Treatment
Braces for Children & Teens
The most common age for children to start orthodontic treatment is around the age of 10 to 12 years of age.
Early/Interceptive Treatment
Early treatment is sometimes recommended as a preventative measure in growing children.
Braces for Adults
Braces can improve your quality of life dramatically by not only increasing your self-esteem but also your teeth!
Orthognathic Surgery
Sometimes braces are not enough. Jaw surgery is used to correct abnormalities of the bones of the face and jaws.
Patient Reviews
Serving patients in Zachary and Baton Rouge Louisiana
Zachary Orthodontics was a great experience, the entire staff and Dr. Hess are friendly and very caring toward their patients. I love how they don't talk over the kids to the parents but include the kids in the conversation. Dr. Hess answered NBTs questions clearly and in a kid-friendly way! Thanks!
I love how professional everyone is and I am very happy to come here!
Dr.Hess changed my life. They are so friendly, professional, and just downright fun. I recommend them to everyone!!!!!
All of the staff are kind and will answer any questions you have.
I am very happy to have Dr. Hess as my orthodontist. She is always very nice.
The staff was always friendly and the service was great. Everyone compliments my braces-free teeth. Thanks, Dr. Hess
The staff was very friendly and made it a pleasant experience.
I really love Dr. Hess and her staff. They are very friendly and I look forward to every appointment.
I loved my experience with Dr. Hess. She explained what she was going to do when I was getting my braces done she talked me through the whole process letting me know what she was doing to my teeth.
Awesome staff and very helpful when needed!
Thanks a lot for my braces!!!! I love em'
Very friendly and helpful and patient with all my siblings. Helped ease my concerns about the process.
The best place to go get braces. Everyone is so nice.