New Patients
Dr. Hess and her staff are very excited to meet you and your family!
We can't wait to see you. After scheduling your new patient exam, you will receive an email with some information that will speed up your first visit and make it go smoother. You can always download these forms here.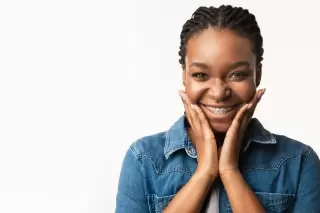 Your First Appointment…
Your first visit is a very fun and exciting time! This is when we get to know you and you get to know us! We are excited to show you around the office and meet all of our wonderful staff! We will also take some diagnostic xrays and photographs of you and your teeth. Dr. Hess sets aside plenty of time to say hello and will do a full exam and review all of the xrays and photographs with you to ensure all of your concerns are addressed.
What to Expect…
Dr. Hess will go over her initial diagnosis and treatment options with the patient and parent and will explain everything in an easy to understand way. She will tell you if braces are right for you, how long it will take and go over fees with you. We will explain the whole process to you and ensure that all of your questions are answered.
So What Happens Next…
Once you decide that you are ready to begin treatment, we will take an upper and lower impression of your teeth for study models. We always set aside enough time after your exam so this can be done the same day. We always try to do as much as we can each visit as we understand how valuable your time is. Dr. Hess will use the study models, xrays, and photos to create a diagnosis and treatment plan personalized to your exact needs.
Now You Are Ready For Braces!
We will then schedule a consultation appointment to discuss your treatment plan and make financial arrangements. Now you are ready to get your braces! YAY!